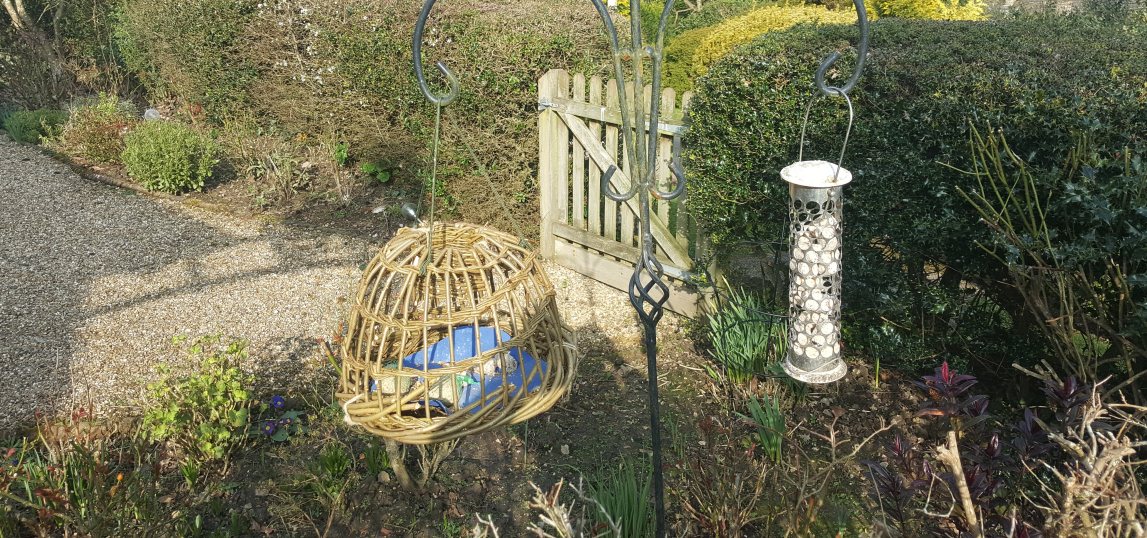 Lobster pot bird feeder
Our traditional willow lobster pot bird feeders are perfect for feeding small garden birds such as robins, finches, blue tits, great tits and long tail tits. Give wild birds a reliable source of food all year round with a unique bird feeder.
The lobster pot bird feeder is perfect for hanging from your favourite tree, bracket, hook or feeding station. Not only is this a delightful and distinctive addition to any garden, it also allows smaller birds to feed without being pushed aside by large birds. The lobster pot acts like a cage to allow only the smaller birds to enter through the gaps between the willow. Simply fill the feeder with seed, peanuts, suet treats or fat balls through the 'mouth', the round opening at the of the lobster pot, and sit back and watch as the birds flock to your garden.
Our bird feeders comprise a traditional willow lobster pot with string attached in order to suspend. We provide a seed tray insert which can easily be removed for cleaning or replacement.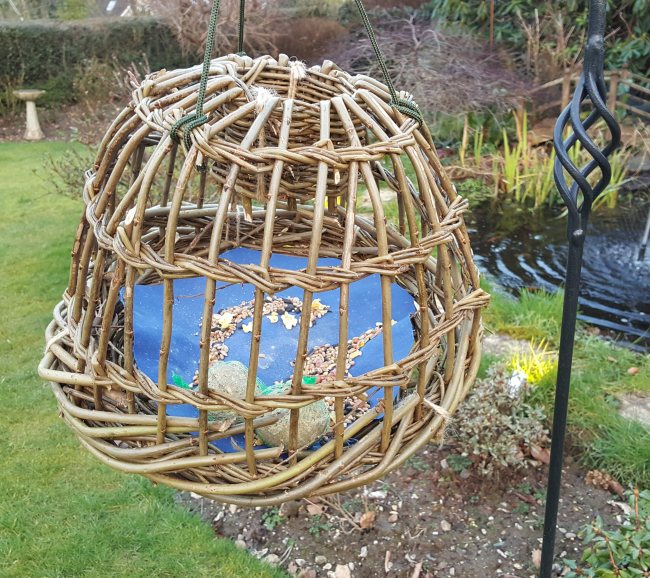 Buy lobster pot bird feeder
Prices include delivery.
£49.00
Diameter at bottom: 38cm
Height: 29cm (approx)
Measurements are approximate.
Free postage and packaging - free delivery to mainland UK